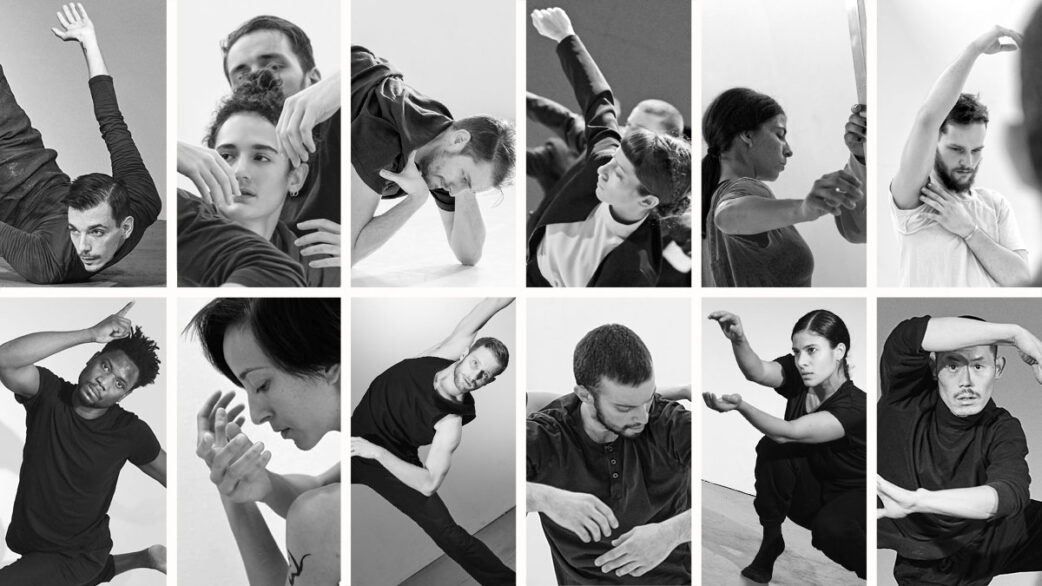 As part of the TanzRAUM Nord project sponsored by TANZPAKT Stadt-Land-Bund, a new 10-member ensemble under the artistic direction of the internationally established choreographers Felix Landerer (Hanover)  and Helge Letonja (Bremen) enters the contemporary dance scene. of curious nature brings together 10 outstanding dancing personalities who use their encounters and joint artistic work to unleash new impulses and dynamics between Bremen and Hanover.
During the 2019-2021 seasons, a total of eight full-length productions will be premiered. The OCN – Of Curious Nature ensemble will enter into a joint creative process with the artistic directors, as well as with local and international guest choreographers*
The new quality of continuous collaboration in the ensemble enables in-depth artistic processes and collaborations, the further development of excellent choreographic approaches as well as a sustainable transfer of diverse artistic viewpoints onto the dance landscape.
The first premiere and with that, the stage debut of the ensemble took place on 27 February 2020 at the Bremen Theater, "Kleines Haus" called On the shoulders of giants, a choreography from Helge Letonja.
of curious nature is the core of the dance development concept TanzRAUM Nord, which aims to strengthen dance in Northern Germany. With a broad cooperation of independent and publicly-funded partners and theaters, they create a comprehensive network of dance-oriented professionals. Through forward-thinking synergies TanzRAUM Nord develops a radiant power for dance – in Bremen, Hanover and beyond.
Funded by TANZPAKT Stadt-Land-Bund with the support of the German Federal Government Commissioner for Culture and the Media; co-financed by the Ministry of Science and Culture of Lower Saxony, Cultural Office of the City of Hanover, Lower Saxony Foundation, Senator for Culture Bremen, Theater Bremen, Karin and Uwe Hollweg Foundation. In cooperation with Lower Saxon State Theater of Hannover Ltd, Ballet Company of the State Theater Oldenburg and International Dance Days Oldenburg, Schwankhalle Bremen, Cultural Centrum Faust (a registered association), Kulturzentrum Pavillon, Eisfabrik Hannover, LOT-Theater Braunschweig, Schlosstheater Celle, Korzo Den Haag, Scenario Pubblico, Catania.
Photos: Katrin Ribbe, Jubal Battisti, Anila Mazhari, Arne Gutknecht