Préludes
Helge Letonja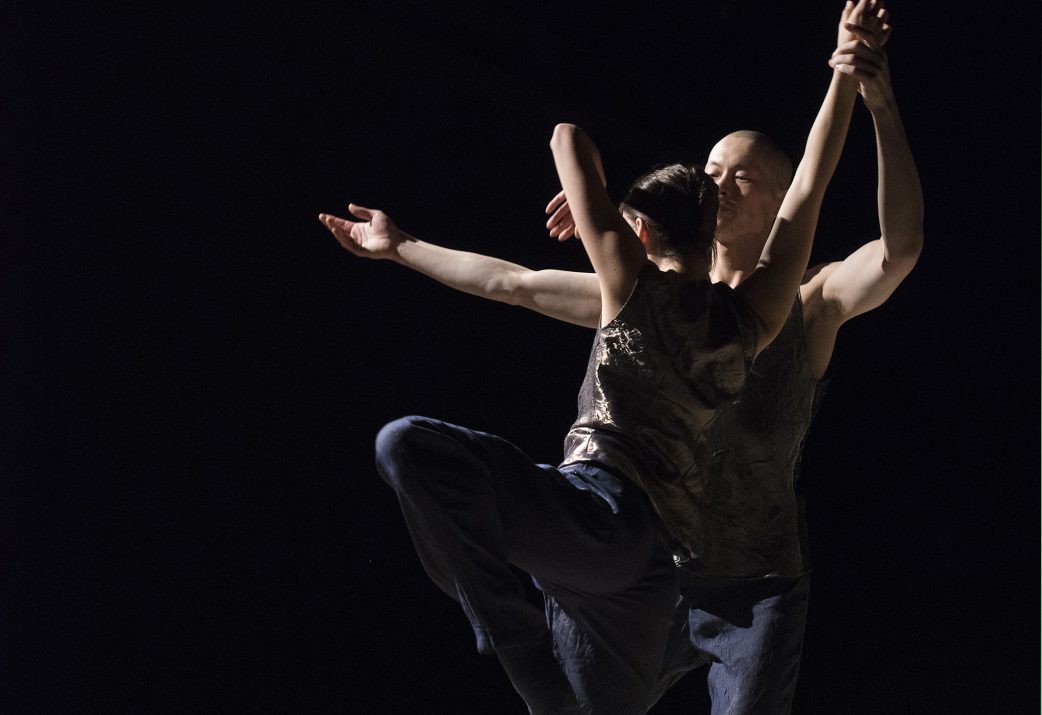 During intimate rehearsals, choreographer Helge Letonja together with the ensemble Of Curious Nature have created dances to Frédéric Chopin's 24 Préludes. The compositions, considered masterpieces of Chopin, become a crystallization point to reflect and reexamine the poetry of pure dance. In solos and duets, Helge Letonja condenses the various emotional facets and dynamic qualities of music into expressive contemporary dancing. The artistic range of the protagonists from this new Northern German ensemble unfold on the basis of the clearly defined musical motifs of the Préludes: sometimes in reference to them, sometimes as counterpoint. The palette ranges from melancholic thoughtfulness, through dense passages of breathlessness drawn into time, to stormy, dynamic cascades. These allow the dancers to create a sensual arc full of movement details and personalized dance vocabulary.
Concept and Choreography: Helge Letonja | Choreographic Assistant, Training Director: Paul Pui Wo Lee | Dancers: Kossi Sebastien Aholou-Wokawui, Leila Bakhtali, Oh Changik, Albert Galindo, Jure Gostinčar, Einav Kringel | Music: Frédéric Chopin | Photo: Marianne Menke | Production: steptext dance project, Landerer&Company
Performance Dates
PERFORMANCE DATES 2020

Bürgerpark / Melcherswiese, Bremen
FR 03 July, 18h30 + 20h30
SA 04 July, 18h30 + 20h30
Note: For KulturSommer Summarum, Helge Letonja developed Préludes into a fitting outdoor version. The duration of the piece is 40 min.
There is no box office for the performances. Tickets can only be purchased in advance from Nordwest-Ticket using this link or by telephone: 0421- 36 36 36.
There is no seating on site. Please bring a seat with you if necessary.
Stay healthy!